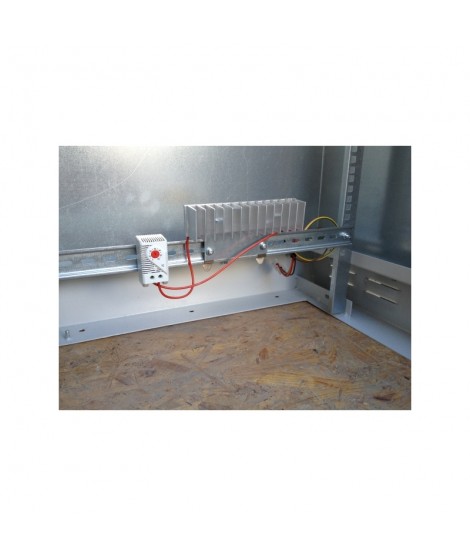 keyboard_arrow_down
Heating set with thermostat
Dedicated for SZK series cabinet as additional equipment.

Shipping methods
- The set consists of a heat sink, a resistor and a thermostat mounted on a DIN ST-35 rail (assembled as shown in the photo) with a power of 50W.
- Mounted at the bottom of the cabinet.
If you have any questions or doubts, please do not hesitate to contact us on: sprzedaz@mantar.com.pl
Reviews
No customer reviews for the moment.