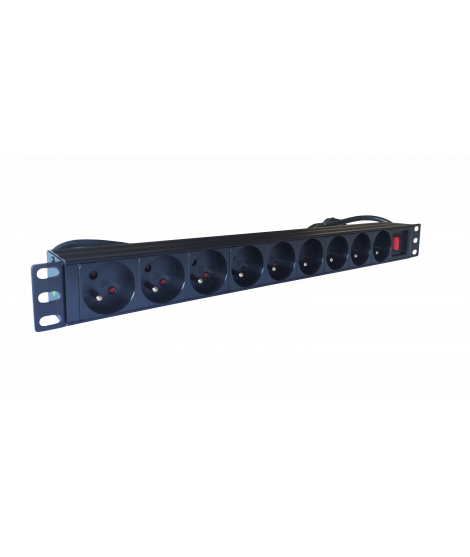 keyboard_arrow_down
Power distibution unit for 19" rack cabinets. It has 9 standard NFC61-314 outlets and a DIN 49441 plug (standard used in Poland).
- Height: 1U.
- Mounting on racks.
- 9 outlets.
- Black aluminum case.
- On/off switch allows for quickly disconnect power.
- Cable length 3m.
- RACK assembly kit (M6 screw+nut) inculded.
If you have any questions or doubts, please do not hesitate to contact us on: sprzedaz@mantar.com.pl
Reviews
No customer reviews for the moment.