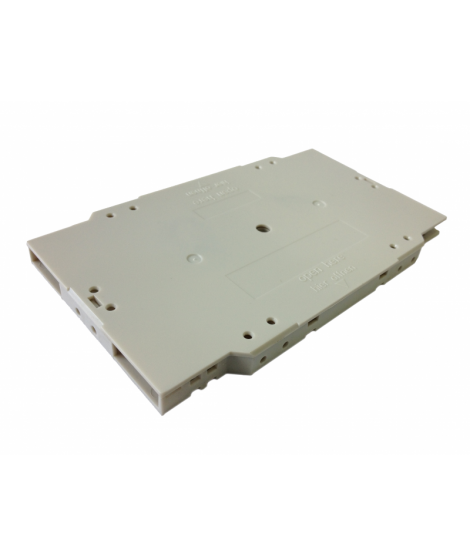 keyboard_arrow_down
Splice Tray 12J ver. 2
Universal splice tray made of plastic.

Shipping methods
Fiber optic splice tray 12J.
- Made of plastic.
- It is used for attaching the splices cover and securing the fiber optic reserve.
- The splice cassette consists of a base on which there are movable combs for assembly of weld seams and a cover protecting the fibers from damage.
- The cassettes can be cascaded one on top of the other using a detachable handle.
If you have any questions or doubts, please do not hesitate to contact us on: sprzedaz@mantar.com.pl
Data sheet
Height

10 mm

Width

92 mm

Depth

155 mm
Reviews
No customer reviews for the moment.
Related Products..
Log in to see price
Universal splice tray made of plastic.